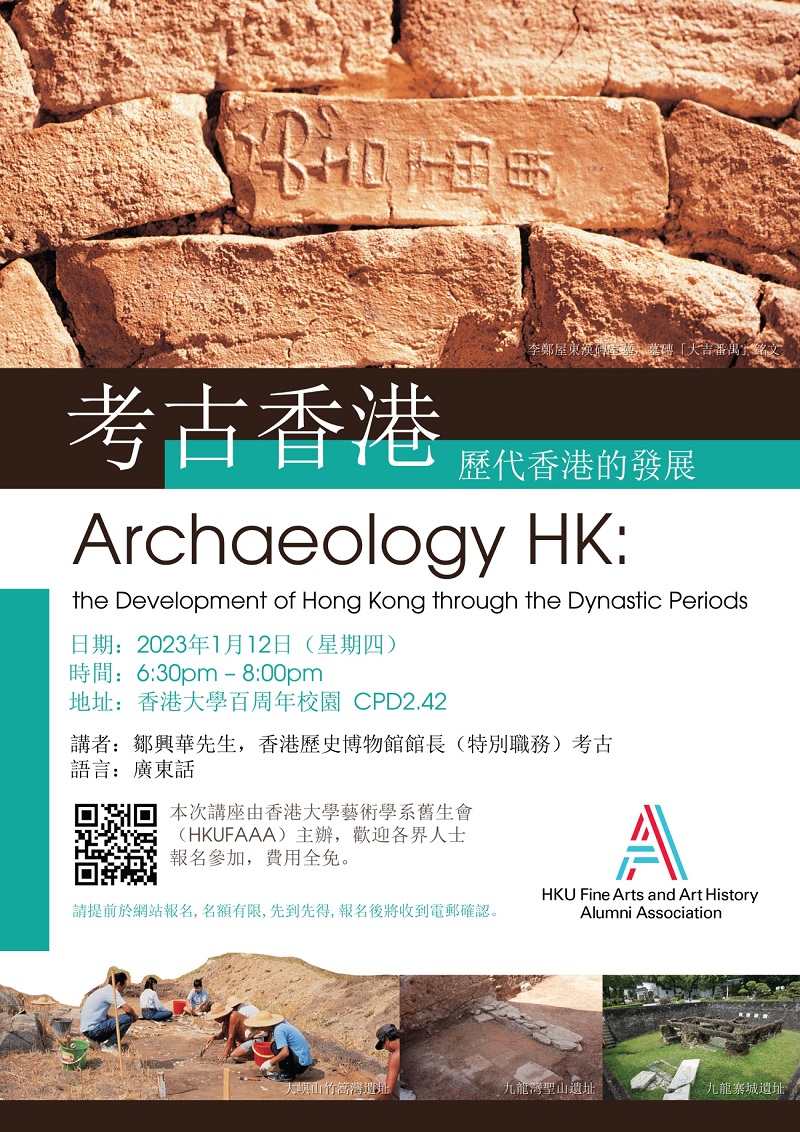 Time
6:30 pm - 8:00 pm
Labels
Department of Art History
Department of Art History
HKU Fine Arts and Art History Alumni Association (HKUFAAA) is organizing a public talk on archaeology.
Archaeology HK: the Development of Hong Kong through the Dynastic Periods
考古香港:歷代香港的發展
Date: 12 January 2023 (Thursday)
Time: 6:30 pm – 8 pm
Venue: CPD2.42, Centennial Campus, HKU (in-person only)
Speaker: Mr. Chau Hing Wah, Curator (Special Duty) Archaeology, Hong Kong Museum of History
Medium: Cantonese
Registration: Required (click here), free (first come first served, members with priority)
The speaker will take us through various examples of archaeological sites in Hong Kong, including Lei Cheng Uk Han Tomb, Kai Tak Sacred Hill, Penny's Bay, and Kowloon Walled City. These local findings will help us understand the cultural and human activities that took place in Hong Kong, as well as the development of this city through the dynastic periods.
All are welcome. Register now!