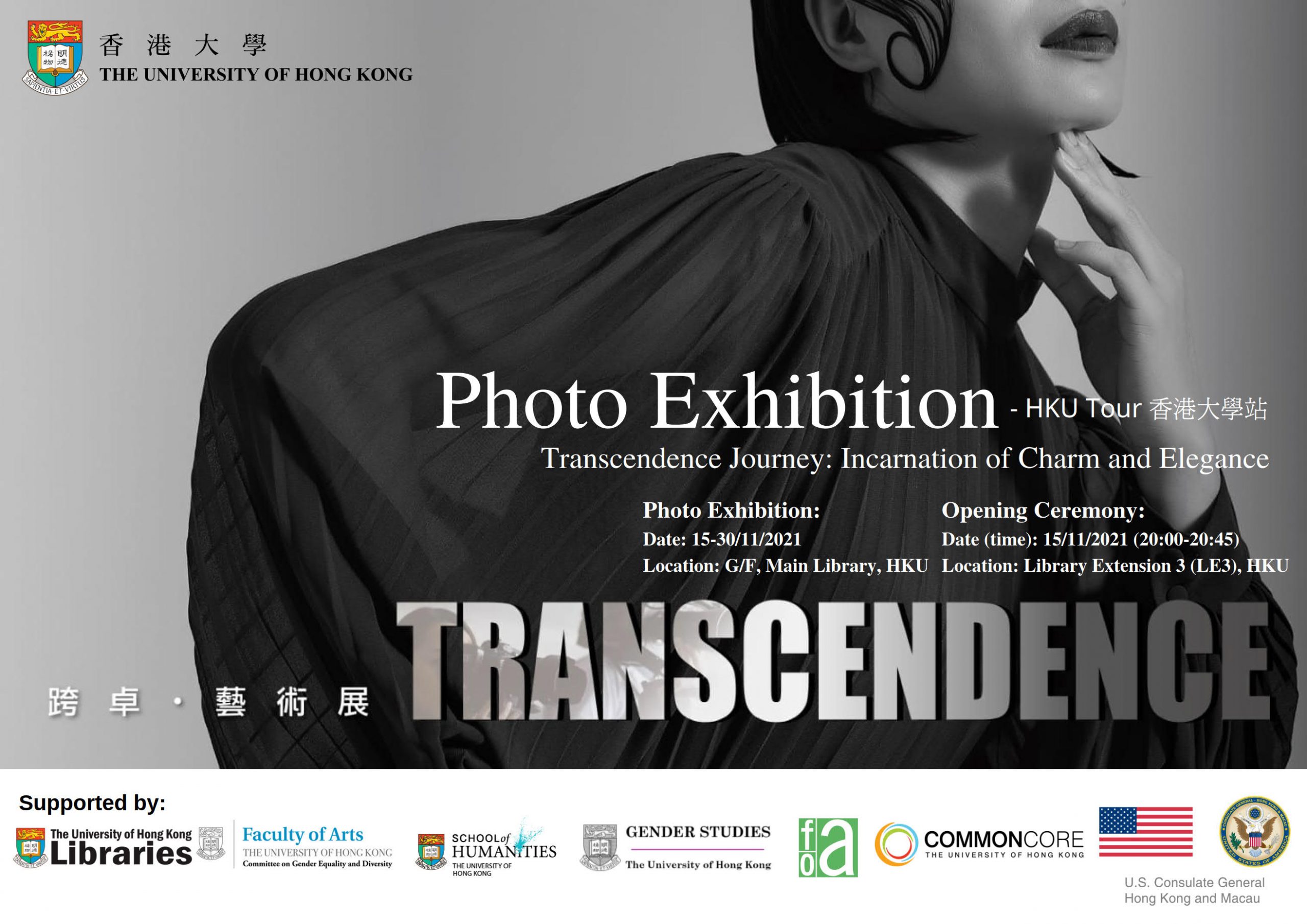 Date
Nov 15 2021
- Nov 30 2021
Time
All of the day
Labels
School of Humanities
School of Humanities
We are writing to cordially invite you to attend our photo exhibition, "TRANSCENDENCE: Transcendence Journey: Incarnation of Charm and Elegance." This exhibition is jointly produced by the Association of World Citizens Hong Kong and Photographer Candy Yeung. It features eleven portrait photos of transgender people living in Hong Kong representing their authentic side and for the public to understand the current situation of transgender people living around us. Through this exhibition dedicated to the transgender community, we hope to share the stories with our guests coming from all walks of life.
"It is very important for anyone to be able to show to others their "True Self". Otherwise, life in society will be extremely difficult. " – Mimi Wong. Transgender Person / Producer of Award-Winning Transgender Movie《A Woman Is A Woman》
Guests are welcome to visit the exhibition at the HKU Main Library from 15th to 30th November 2021 or visit the Digital Exhibit Space, a virtual platform provided by HKU. Please register through the QR code below.
REGISTRATION QR CODE:
EXHIBITION DETAILS:
Venue: G/F, Main Library, HKU
Date: 15-30 November 2021
Time: 8:30-22:00 (Monday to Friday), 8:30-19:00 (Saturday), 10:00-19:00 (Sunday)
Please be reminded that participants attending the physical exhibit would need to keep their mask on at all times and would need to have their temperature checked before entering the venue. Eating and drinking is also not allowed in the Main Library.
VIRTUAL TOUR:
To experience the exhibition virtually, you may visit via the Digital Exhibit Space (DES) link:
https://des.hku.hk/spaces/35667/share
(Note: The DES link will be activated on the 15th of November 2021)
For enquiries, please feel free to contact: transcendence@hku.gmail.com.
We look forward to seeing you!
Sincerely,
Students from the University of Hong Kong enrolled in the CCHU9007 course of "Sexuality and Gender: Diversity and Society."
In collaboration with:
U.S. Consulate General Hong Kong and Macau
CGED (Committee on Gender Equality and Diversity), HKU
Common Core Office, HKU
Gender Studies Programme, HKU
Faculty of Arts, HKU
School of Humanities, HKU
Faculty of Architecture, HKU
The University of Hong Kong Libraries